Due to the G20 Osaka Summit, the police department plans to put large-scale, long-lasting traffic restrictions in place on the expressway, in Osaka, and on roads near the airport for four days: from Thursday, June 27 through Sunday, June 30, 2019. We strongly recommend using monorail or train instead of car, as they are less likely to be affected by these restrictions.
To visitors traveling by train
This is a route map of the major transport of Osaka, Kyoto, Kobe and Osaka International Airport.
Each piece of information was provided by the individual train operator, but the content is not guaranteed to be accurate.
When possible, please contact the individual train operator directly.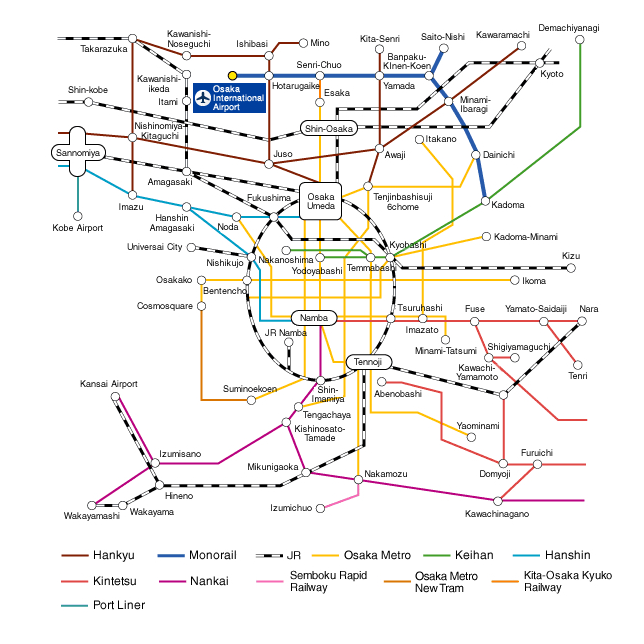 Route search sites
You can check the route to Osaka International Airport on any route search site.
Please enter a search for "Osaka International Airport", "Osaka Airport" or "Itami Airport".
Route from the major regions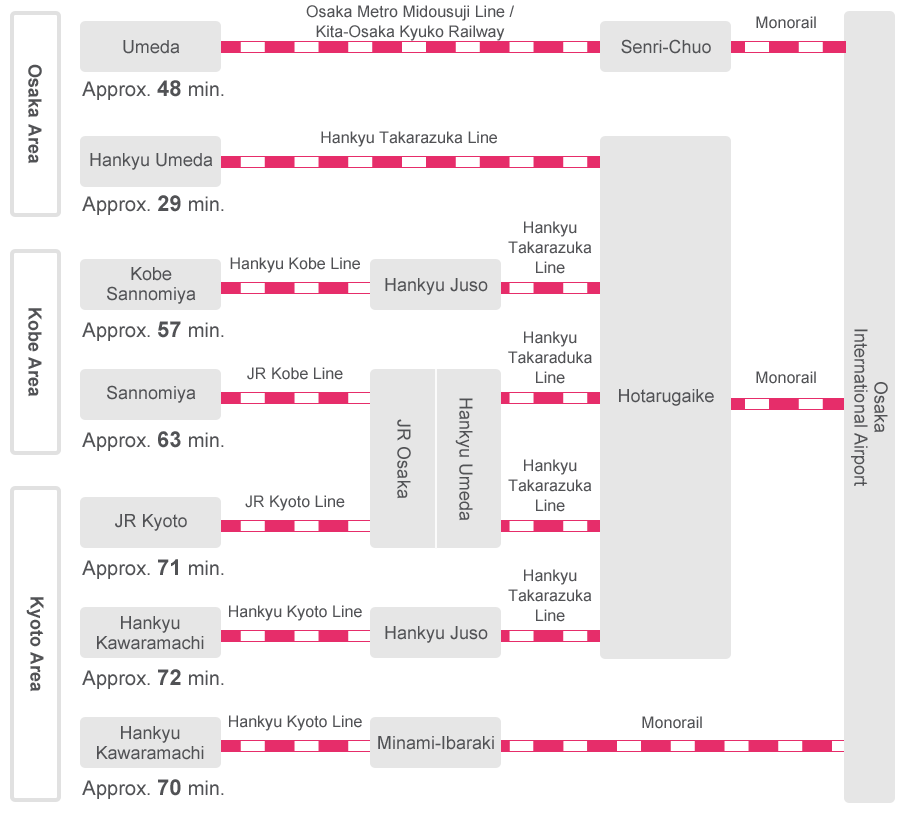 Links to transport
Please check the information on the website of each transportation transit operator with respect to the timetable, etc.
Osaka Airport Station Map
Please use the following route to move between the Terminal Building and the Osaka Airport Station.