kuromonitiba maguronoentoki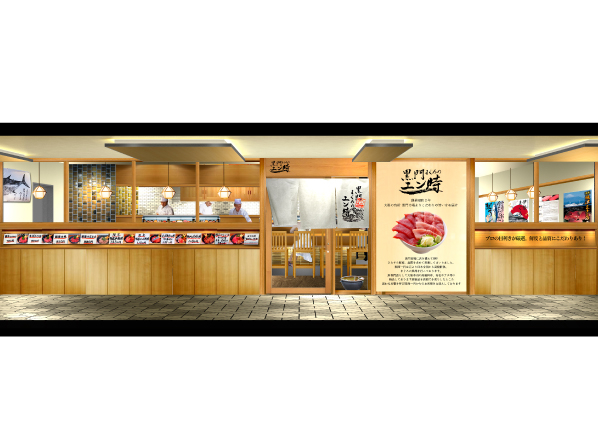 Japanese Traditional、 Bar
Central block 3F / Before security MAP
11:00~23:00(L.O.22:00)
Sat/Sun & Public Holidays:9:00~23:00(L.O.22:00)


06-4865-5025

42 seats *Fully Non-Smoking

Credit cards accepted

KIX-ITM Card Perks: One Free Drink
Tuna is brought in from across Japan and expertly prepared, for this premium tuna bowl. The perfect way to make an ordinary day truly special.
Enjoy a menu featuring the finest cuts of various types of tuna, from yellowfin to bluefin, carefully prepared to best match each type.
A great place to enjoy delicious tuna dishes in a relaxed atmosphere.

Entoki Bowl
An Entoki trademark: a bowl of rice topped with yellowfin and bluefin tuna, as well as sea urchin and salmon roe.

Bluefin Tuna Deluxe Bowl
Made with only bluefin tuna, the "king of tuna" — enjoy lean tuna, marinated tuna, broiled tuna, chutoro fatty tuna, and chopped tuna, for a taste of luxury.

Rare Tuna Cutlet
Fresh tuna cooked just right — rare! Served with wasabi and soy sauce.

Grilled Tuna Collar
Grilled with salt, for a delicious and affordable way to enjoy this tender, fatty cut of tuna.