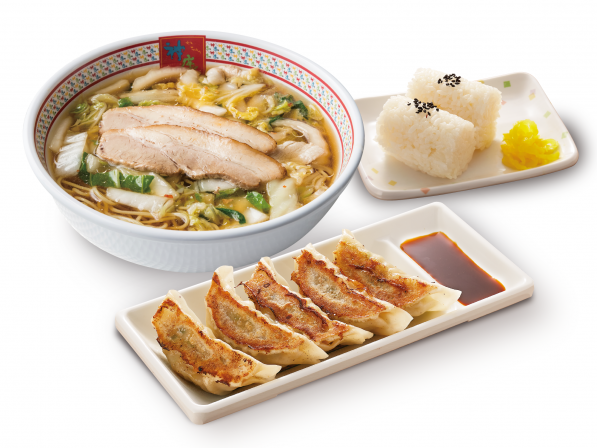 Chinese
North Terminal 2F / After security(Boarding Gates Area) MAP
6:30~20:20 L.O.19:20


06-6854-3790

8 seats *Fully Non-Smoking

Credit cards accepted

KIX-ITM Card Perks: Get one free topping costing up to ¥130 (incl. tax) when you order a noodle dish.
A Healthy Soup So Good, You Could Have It Every Day
The goal: a healthy soup so good, you could have it every day.
After a year and a half of effort, the founder of Kamukura, the former owner-chef of a French restaurant, successfully developed the recipe for the soup served at Kamukura today.
Savor this light, delicious soup, with a complex natural richness that comes from its outstanding ingredients.
Oishi Ramen
A hearty and satisfying bowl of ramen, with a generous helping of noodles served in a soup made with plenty of napa cabbage and seasoned with soy sauce, for a light, clean flavor that's not too salty, not too sweet, not too oily, and that won't leave you smelling like garlic.
Small Ramen with Simmered Egg and Extra Roast Pork
Kamukura simmers eggs in their delicious special sauce, making them an ideal match for their slowly aged roast pork.
A signature Kamukura item from the very start.
Gyoza Dumplings
Juicy gyoza dumplings, fried to crispy perfection, are long beloved as a side dish with ramen.
Karaage Fried Chicken
Lightly seasoned with a special Kamukura recipe designed to pair well with ramen, yet large and satisfying enough to be great on their own.
Soboro-don Rice Bowl
A hearty rice bowl topped with soboro meat crumbles seasoned with a hint of sweetness, and green onion to provide just the right accent.
Karaage Fried Chicken Rice Bowl
Kamukura's juicy karaage fried chicken is seasoned with their special sweet-and-savory sauce, and served on a bowl of rice alongside green onion and nori seaweed.
Mix the tender, creamy soft-boiled egg in with the rice and karaage fried chicken for a delicious rice bowl that goes great with ramen.
Other recommended restaurants