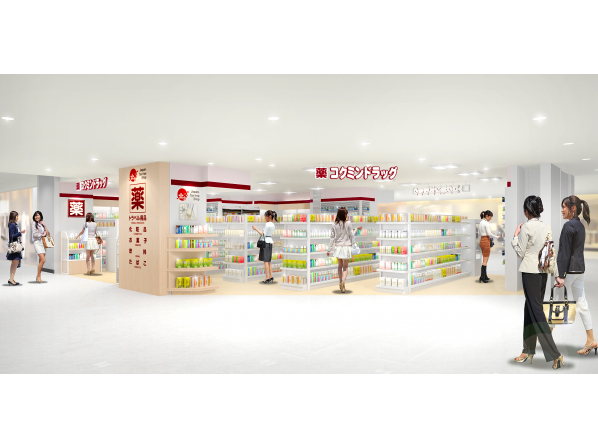 Pharmacy、 Travel
Central block 2F / Before security MAP
6:30~21:00


06-4865-5930

Credit cards accepted
A drug store that works to help keep customers both healthy and beautiful. Whether you're looking for medicine for a sudden travel cold or motion sickness from the plane, or convenient travel accessories and makeup, or even just a drink and a snack, Kokumin makes a great place to drop in and pick up whatever you need.
Making Travel Easier
Kokumin offers medicine, cosmetics, and everyday necessities, as well as drinks and snacks, perfect for whether you're traveling for business or pleasure. Cigarettes available.
Aneron Niscap
Motion sickness medicine to help make your travels more comfortable.
Notes: This medicine's long-lasting effects mean that it should be taken only once per day, 30 minutes before boarding a vehicle. If this medicine is taken shortly after motion sickness symptoms start, it can help provide relief from nausea, dizziness, and headaches caused by motion sickness.
Nodonuru Throat-Moistening Masks
A great way to keep your throat from drying out in the dry airplane environment. The moisture in the filter provides a steam effect, to keep your throat moist.