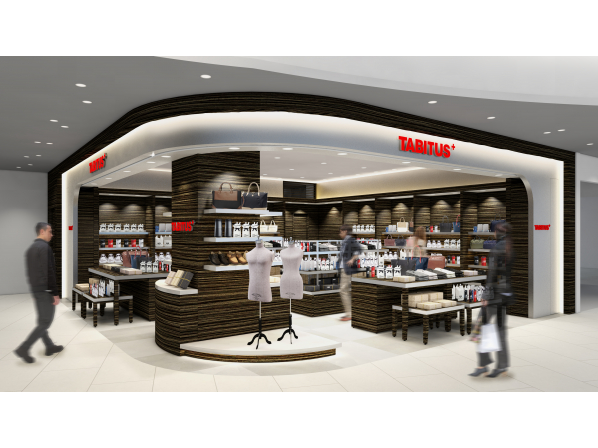 Fashion、 Travel、 Interior
North Terminal 2F / After security(Boarding Gates Area) MAP
6:00~20:00


06-6856-0008

Credit cards accepted

KIX-ITM Card Perks: 5% off purchases of ¥1,000 or more (some exceptions apply)
Travel Goods and Bags
Whether you're traveling for business or pleasure, this exclusive shop offers travel fashion items to enhance your comfort. Choose from a great selection of bags and travel goods, as well as clothing, airline merchandise, and other items that combine convenience and functionality.
Show Your JAL Card for 5% Off!
Get a 5% discount on total purchases of ¥1,000 or more. (Cash or JAL payment only.)
(Some exceptions apply.)
JAL Card Special Contract Store
Pay with your JAL Card to receive double miles.
TABITUS
It doesn't matter if you're packing for work travel or for a vacation — before you know it, your packed bag is so much bigger than you expected! But by making the most out of items that are as small as possible, you can better enjoy the time you spend at your destination. The TABITUS line was developed in this spirit, for the types of items that people on the go have always wanted, for both travel and everyday life.
TABITUS — 1-2 FINISH HANGER BAG
These 1-2 Finish Hanger Bag are a conveniently compact way to pack and carry suits or jackets. TABITUS items are designed to handle travel well, so they'll keep your outfit looking great for your destination.
FAIRFAX & TABITUS — 2WAY TIE
Stay stylish at your destination with reversible 2Way Ties.
Designed to maximize functionality with minimal bulk, each of these neckties features two distinct designs.
If you're spending a week traveling for business, these make it easier than ever to change up your necktie style every day from Monday through Thursday, followed by a no-necktie look for Casual Friday. These 2Way Ties neckties are an ideal way to cut down on the amount you need to pack.
The perfect gift for the business traveler in your life.
TABITUS — Pill Pouches
These pill pouches include seven clear bags for conveniently organizing a week's worth of medicines ahead of time, and are perfectly sized to fit a small booklet for keeping records of the medicines you've taken.
They also work great as everyday cosmetics carrying cases, or as a pouch to simply pack accessories in for travel.
Other recommended shops