Efforts toward Barrier-Free Accessibility
To disabled visitors
Efforts toward Barrier-Free Accessibility at Osaka International Airport
Osaka International Airport completed barrier-free construction work at the Terminal Building in June 2004.
This is just part of our ongoing efforts to be an airport where all visitors can enjoy the facilities with safety, peace of mind, and comfort.
Sloped hallways
Slopes have been installed to eliminate steps up or down.
Long slopes have flat landings along their length, to provide places to rest.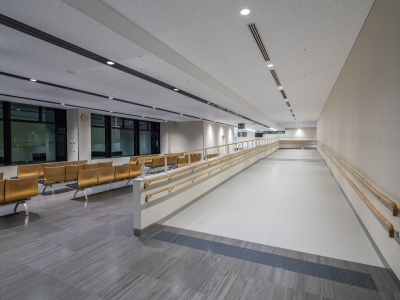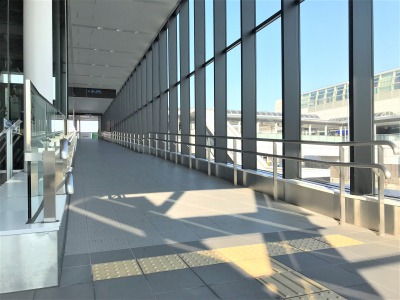 Handrails
Two, varying-level handrails are disposed in the Terminal Building. This is more convenient for children and adults varying heights.
The tops of the handrails have Braille guide seals that indicate the destination.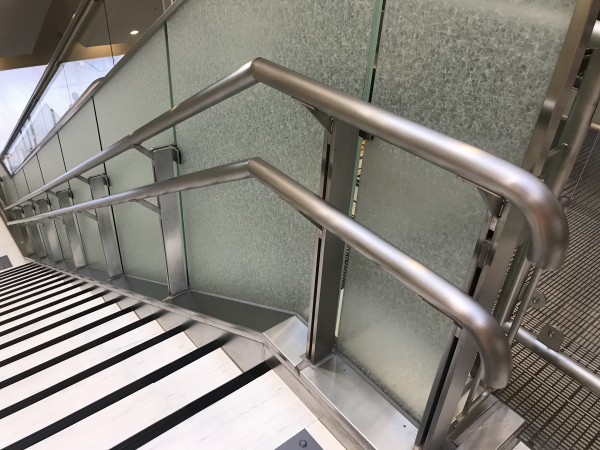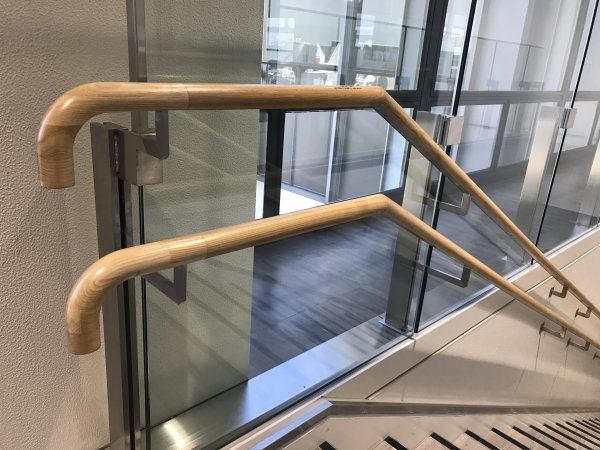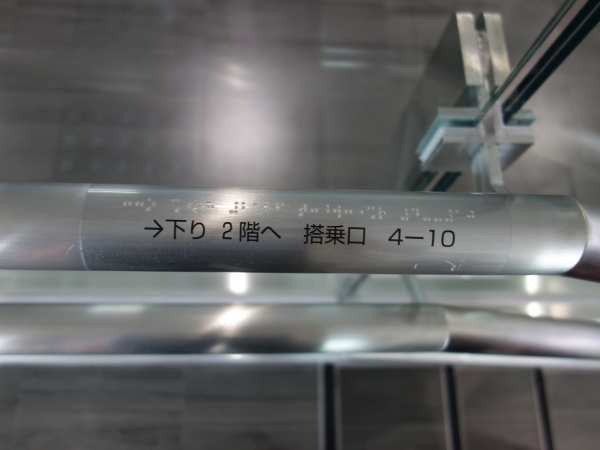 Elevators
All elevators are barrier-free. Equipped with spoken announcements, glass windows, mirrors, handrails, Braille markings and operation panels for visitors in wheelchairs.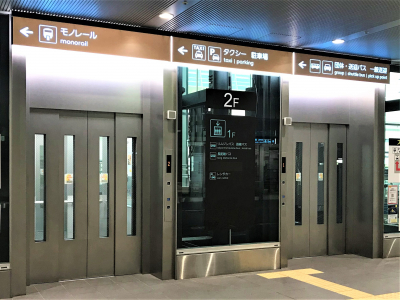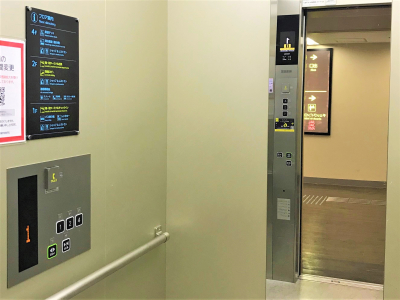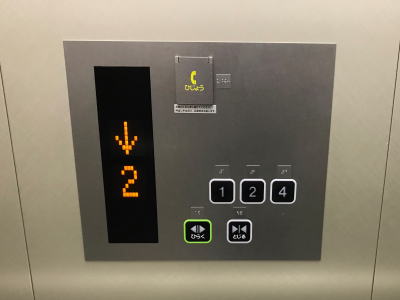 Moving Walkways
To help visitors move smoothly throughout the area past the security check, we have installed moving walkways.
These moving walkways feature spoken safety announcements for riders.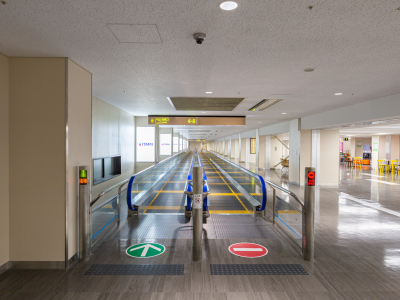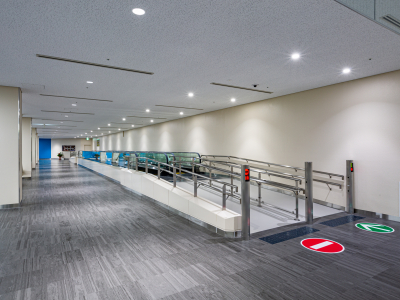 Multifunction Toilets
Multi-function lavatories (*1) are available in 26 locations throughout the Terminal Building.(Some lavatories are not equipped with universal seats or baby seats.)
*1 Multi-function lavatories: Lavatories equipped with one individual room including an audio-guidance system, ostomate equipment, handrail, sink, baby seat and others.
Click here for further information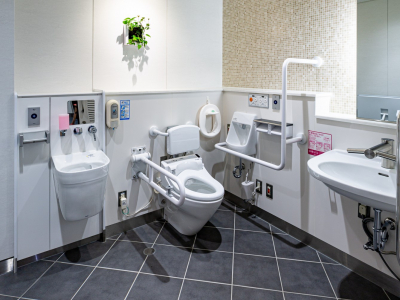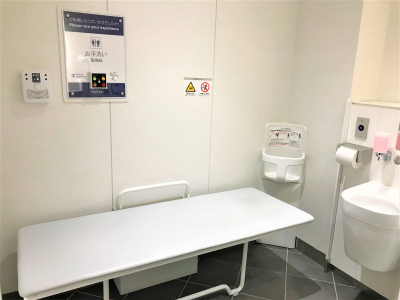 Braille Information Boards
The information boards at main terminal entrances and toilets feature maps with both printed text and Braille, for ease of navigation.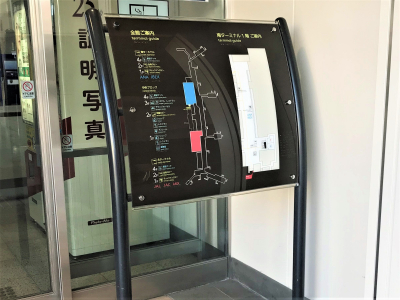 Tactile Paving
We have installed tactile paving at the entrances to each transportation facility and the terminal building, as well as along the main corridors of the terminal building.