Floor Map
Guests and passengers can enjoy watching aircraft take off and arrive from the open air, and stylish observation deck. The airport also has a wide variety of interior shops and an observation restaurant. Evening travelers can enjoy the pleasantly lit ambiance.

DINING
SHOPPING
SERVICE
Recommended areas on the floor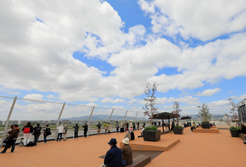 Come to watch the aircraft fly off into the sky on the wide-open wooden deck.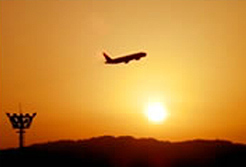 We highly recommend the north terminal to see aircraft taking off into the sky.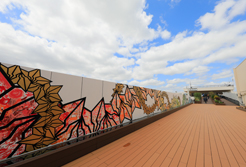 The artist BAKIBAKI has worked with people from near the airport to make art.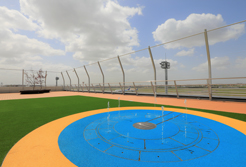 There's also a refreshing fountain!
Osaka International Airport Terminal Building 4F
・Entry: No charge
・Open 24 hours, 365 days a year
・Operating Hours 6:00~21:30(Final entry hours 21:00)