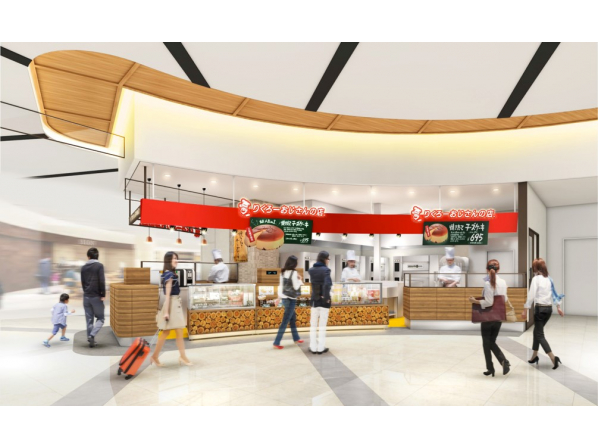 Gifts
North Terminal 2F / After security(Boarding Gates Area) MAP
6:00~20:00


Credit cards accepted
Serving freshly made cheesecakes, baked in the on-site oven, as well as other delicious Rikuro items. The perfect item to bring home with you from a trip to Osaka! The Riku Cafe Stand is a great place to enjoy a slice of cheesecake and a drink while you're waiting for your flight. Bring home a delicious souvenir to share with friends and family!

Freshly Baked Cheesecake
Made with rich, flavorful cream cheese imported from a traditional maker in Denmark, and baked in-store throughout the day, a dozen at a time. The bottom of each cheesecake is lined with raisins, for a delicious finishing touch. A beloved favorite for cake lovers of all ages, and perfect to bring home as a gift for friends, or family.

Other recommended shops