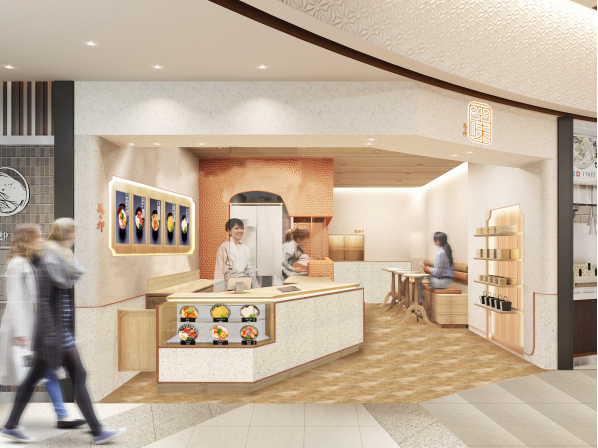 Japanese Traditional、 Fast Food、 Café
North Terminal 2F / After security(Boarding Gates Area) MAP
6:30~20:20


06-6151-2472

4 seats

Credit cards accepted
The First Casual Restaurant Opened by Long-Time Osaka Favorite Mimiu.
A fun, casual way to enjoy the incredible flavors of this long-established restaurant — made the old-fashioned way, with no artificial flavors.
Enjoy okayu rice porridge with a thickened dashi sauce, udon noodles in an Osaka-style clear soup, or even an exclusive curry with chicken tempura that you won't find at any other Mimiu location. Stop by before your departure or after your arrival, and relax with a delicious meal.
The Delicious Flavor of Osaka-Style Dashi Stock
Udon noodles served in an Osaka-style clear soup, topped with sweet-and-savory fried tofu.

Recommended for Vegetarians
A rice bowl topped with fried yuba tofu skin and vegetables, and a delicious homemade sauce.

Hearty, Tender Pork
Enjoy a rice bowl topped with large, satisfying cuts of braised pork belly.

Light, Pleasant Okayu Rice Porridge for Breakfast
Start your day off right, with okayu rice porridge topped with plenty of shrimp and a delicious homemade thickened dashi sauce.

Curry Available Only at This Location
Enjoy these udon noodles on their own, or dip them in the curry for a tasty bit of extra variety.

Other recommended restaurants