Tennenhonmaguro Arisozushi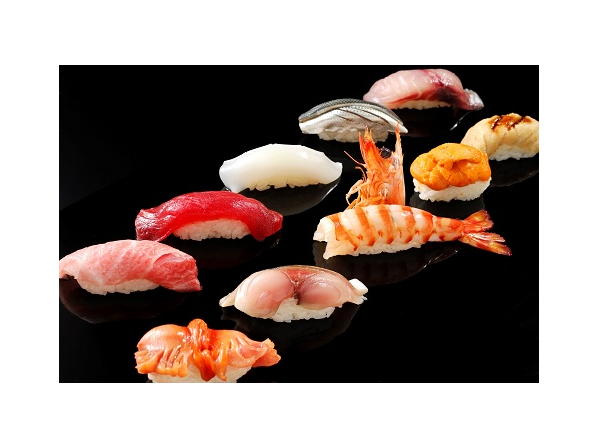 Japanese Traditional
North Terminal 2F / After security(Boarding Gates Area) MAP
6:30~20:20


31 seats *Fully Non-Smoking

Credit cards accepted

KIX-ITM Card Perks:
Step into a World of Japanese Flavor: Savor Premium, Authentic Edomae-Style Sushi.
Ariso Sushi is dedicated to serving sushi made with outstanding wild tuna. Enjoy the incredible flavor of these hard-to catch tuna, as well as other delicious seafood like sweet shrimp and blackthroat seaperch caught off the shores of the Hokuriku region. Ariso sushi serves only wild seafood — never farmed fish. Their sushi rice is cooked on-site in small batches, then mixed with flavorful red vinegar. The result is delicious, authentic Edomae-style sushi.

Premium Wild Tuna
Ariso Sushi's signature item! The restaurant purchases whole tuna and butchers them on-site, to serve a variety of different delicious cuts. Enjoy the depth and complex flavor of wild tuna, which you won't find in farmed tuna.

Choice, Premium Ingredients
The fresh seafood that plays a key role in sushi is made possible through the work of not only sushi chefs, but also seafood sellers. Ariso Sushi's seafood comes mainly from Toyosu Market, Japan's largest seafood market, with fresh seafood also brought in direct from the Hokuriku region.
Sweet shrimp live off the coast of Mikuni, where the warm and cold currents of the Sea of Japan meet, and feed on the many plankton that live there. All of this world-class seafood is lovingly prepared to perfection through Ariso Sushi's commitment to outstanding ingredients and the flavor of tradition.
Sushi Rice
Ariso Sushi cooks their rice on-site in small batches, working carefully to bring out the best of every single grain. They use Sasanishiki rice, a less sticky variety than most, so that guests can better enjoy the texture of each individual grain of rice with every bite.

Chef's Choice Sushi
Enjoy a selection, chosen by the sushi chef, of wild tuna and other fresh seasonal seafood, such as blackthroat seaperch, sweet shrimp and Wakasa tilefish from the Hokuriku region; conger eel from Tokyo Bay; and other delicious catches from around Japan.

A Commitment to Quality
The owner of this sushi shop handles their own seafood purchasing and management, with a focus on both excellent quality and food safety.

Other recommended restaurants