Queensway / GINZA BODY CARE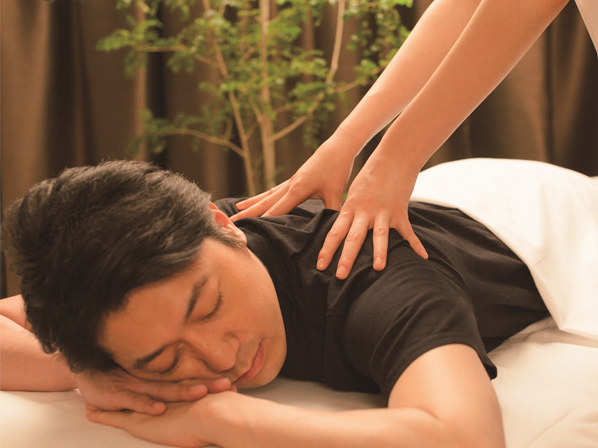 Relaxation
Central block 2F / Before security MAP
10:00~20:00


06-6842-3780

Credit cards accepted

KIX-ITM Card Perks: 10% Off (Some items not eligible)
An affordable way to refresh your tired body, starting at ¥1,000 for ten minutes!
A relaxation salon offering a wide variety of options, including English-style reflexology, which might hurt a little but feels great afterward. Popular as a quick way to enjoy some wonderful body care, without having to change your clothes. Enjoy relaxation of both mind and body, designed to soothe all five senses. No reservations required — feel free to drop in whenever you'd like.

Body Care
Casual body care available without the need to undress. Perfect for tired and sore shoulders, necks, and lower backs.

English-Style Reflexology
Reflexology that might hurt a little, but feels great afterward. Great for tired or swollen feet.

Quick Body Care with a Special Body Chair
The Quick Menu offers a variety of options that use a specialized body chair, for relaxation sessions as quick as fifteen minutes.

Other recommended shops